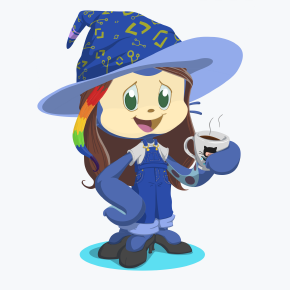 Franzi
4 changed files with 177 additions and 53 deletions
@ -1 +1,2 @@
.pio
include/config.h


@ -0,0 +1,49 @@
# OBS-WebSocket Tally Light
Quick Facts:
* runs on ESP8266 and similar
* supports Authentication (but doesn't require it)
* uses industry-standard colours
* automatically reconnects if disconnected
* provides debug output over serial
* works with and without studio mode
## Dependencies
*

`platformio`

set up on your machine
* an instance of OBS running the websockets plugin
* some wifi network over which the OBS instance is reachable
## Setup
1. copy

`include/config.example,h`

to

`include/config.h`

2. edit

`include/config.h`

to match your wifi and obs settings
3. connect your ESP8266 board using USB
4. run

`pio run -t upload`

to install the tally light onto your board
If flashing succeeds, your LED strip should blink twice, then switch to
tally light mode.
The serial console is configured to use

_115200_

baud.
## Colours
### Red
The configured source is currently live (visible in program).
### Green
Only available in studio mode.
The configured source is currenly in preview.
### Off
The configured source is currenly not visible.
### Purple
Authentication failed, either by a missing or wrong password. The light
will automatically restart after 10 seconds.
@ -0,0 +1,53 @@

/*

OBS

-

Websocket

-

Tally

Please

note

all

pin

numbers

use

the

ESP8266

pin

numbers

.

Take

a

look

at

your

breakout

boards

documentation

to

find

out

which

label

on

the

board

corresponds

to

which

ESP8266

pin

.

*/

// How many LEDs do you have connected?

#

define LED_COUNT 10

// Choose anything between 0 (off) and 255 (supernova-bright)

#

define LED_BRIGHTNESS 100

// Which pin is your LED strip connected to. The default is labeled D6

// on NodeMCU, D0 on Wemos D1 mini.

#

define LED_PIN 12

// Configure your wifi credentials in here

#

define WIFI_SSID "my wifi name"

#

define WIFI_PASS "really secure password"

// The IP address of the machine running OBS Studio

#

define OBS_HOST "172.19.138.143"

// The port on which the websockets plugin listens. Default is 4444

#

define OBS_PORT 4444

/*

If

your

websockets

plugin

requires

authentication

,

set

it

here

.

The

Tally

light

will

automatically

restart

if

the

password

is

wrong

(

or

unset

but

needed

)

,

but

silently

ignores

if

you

set

a

password

without

needing

it

.

*/

//#define OBS_PASS ""

/*

The

name

of

the

source

as

set

in

OBS

.

The

tally

light

will

perform

a

exact

match

on

that

value

,

so

please

make

sure

you

enter

your

source

name

exactly

as

spelled

inside

OBS

.

*/

#

define OBS_SOURCE "ATEM"

/*

If

defined

,

you

'

ll

get

a

status

LED

if

the

tally

light

is

connected

to

the

configured

OBS

instance

.

The

light

will

be

on

if

the

light

is

able

to

receive

information

from

OBS

.

If

there

'

s

no

connection

or

authentication

has

failed

.

the

light

will

be

off

.

The

default

uses

the

onboard

LED

on

the

NodeMCU

.

On

Wemos

D1

mini

this

pin

is

labeled

D6

.

*/

#

define STATUS_LED 16
@ -1,20 +1,11 @@

#

define LED_COUNT 10

#

define LED_BRIGHTNESS 100

#

define LED_PIN 12

#

include

<config.h>

#

define WIFI_SSID ""

#

define WIFI_PASS ""

#

define OBS_HOST ""

#

define OBS_PORT 4444

//#define OBS_PASS ""

#

define OBS_SOURCE "ATEM"

static_assert

(

sizeof

(

WIFI_SSID

)

>

1

,

"

WIFI_SSID is empty

"

)

;

static_assert

(

sizeof

(

OBS_HOST

)

>

1

,

"

OBS_HOST is empty

"

)

;

static_assert

(

sizeof

(

OBS_SOURCE

)

>

1

,

"

OBS_SOURCE is empty

"

)

;

#

define FASTLED_ESP8266_RAW_PIN_ORDER

// END CONFIGURATION

#

include

<Arduino.h>

#

include

<Hash.h>

#

include

<ESP8266WiFi.h>

@ -27,6 +18,8 @@ CRGB leds[LED_COUNT];

WebSocketsClient

webSocket

;

#

ifdef OBS_PASS

static_assert

(

sizeof

(

OBS_PASS

)

>

1

,

"

OBS_PASS must be non-empty if defined

"

)

;

#

include

<SHA256.h>

#

define HASH_SIZE 32

@ -35,6 +28,7 @@ SHA256 sha256;

bool

is_currently_live

=

false

;

bool

is_currently_preview

=

false

;

bool

is_currently_connected

=

false

;

void

set_program

(

)

{

Serial

.

println

(

"

[Tally] PROGRAM

"

)

;

@ -73,23 +67,19 @@ void handleWebSocketEvent(WStype_t type, uint8_t * payload, size_t length) {

We

can

'

t

set

the

LEDs

to

"

error

"

,

because

if

someone

quits

OBS

,

we

will

get

disconnected

.

*/

is_currently_connected

=

false

;

break

;

case

WStype_CONNECTED

:

Serial

.

printf

(

"

[WS] connected to %s

\n

"

,

payload

)

;

#

ifdef OBS_PASS

// Find out if we need authentication

webSocket

.

sendTXT

(

"

{

\"

request-type

\"

:

\"

GetAuthRequired

\"

,

\"

message-id

\"

:

\"

1

\"

}

"

)

;

#

else

webSocket

.

sendTXT

(

"

{

\"

request-type

\"

:

\"

GetCurrentScene

\"

,

\"

message-id

\"

:

\"

3

\"

}

"

)

;

webSocket

.

sendTXT

(

"

{

\"

request-type

\"

:

\"

GetPreviewScene

\"

,

\"

message-id

\"

:

\"

4

\"

}

"

)

;

#

endif

break

;

case

WStype_TEXT

:

{

Serial

.

printf

(

"

[WS] %s

\n

"

,

payload

)

;

StaticJsonDocument

<

5

000

>

doc

;

StaticJsonDocument

<

10

000

>

doc

;

DeserializationError

error

=

deserializeJson

(

doc

,

payload

)

;

if

(

error

)

{

@ -98,59 +88,77 @@ void handleWebSocketEvent(WStype_t type, uint8_t * payload, size_t length) {

break

;

}

#

ifdef OBS_PASS

if

(

doc

.

containsKey

(

"

authRequired

"

)

)

{

Serial

.

println

(

"

[OBS] auth requested

"

)

;

sha256

.

reset

(

)

;

sha256

.

update

(

OBS_PASS

,

strlen

(

OBS_PASS

)

)

;

const

char

*

salt

=

doc

[

"

salt

"

]

;

sha256

.

update

(

salt

,

strlen

(

salt

)

)

;

char

value

[

HASH_SIZE

]

;

sha256

.

finalize

(

value

,

HASH_SIZE

)

;

Serial

.

print

(

"

[OBS] sha256 authentication hash is:

"

)

;

for

(

size_t

i

=

0

;

i

<

HASH_SIZE

;

i

+

+

)

{

Serial

.

print

(

static_cast

<

unsigned

int

>

(

value

[

i

]

)

,

HEX

)

;

}

Serial

.

println

(

)

;

if

(

doc

[

"

authRequired

"

]

)

{

#

ifdef OBS_PASS

Serial

.

println

(

"

[OBS] auth requested

"

)

;

sha256

.

reset

(

)

;

sha256

.

update

(

OBS_PASS

,

strlen

(

OBS_PASS

)

)

;

const

char

*

salt

=

doc

[

"

salt

"

]

;

sha256

.

update

(

salt

,

strlen

(

salt

)

)

;

char

value

[

HASH_SIZE

]

;

sha256

.

finalize

(

value

,

HASH_SIZE

)

;

Serial

.

print

(

"

[OBS] sha256 authentication hash is:

"

)

;

for

(

size_t

i

=

0

;

i

<

HASH_SIZE

;

i

+

+

)

{

Serial

.

print

(

static_cast

<

unsigned

int

>

(

value

[

i

]

)

,

HEX

)

;

}

Serial

.

println

(

)

;

int

encodedLength

=

Base64

.

encodedLength

(

HASH_SIZE

)

;

char

encodedPassSaltHash

[

encodedLength

]

;

Base64

.

encode

(

encodedPassSaltHash

,

value

,

HASH_SIZE

)

;

int

encodedLength

=

Base64

.

encodedLength

(

HASH_SIZE

)

;

char

encodedPassSaltHash

[

encodedLength

]

;

Base64

.

encode

(

encodedPassSaltHash

,

value

,

HASH_SIZE

)

;

const

char

*

challenge

=

doc

[

"

challenge

"

]

;

sha256

.

reset

(

)

;

sha256

.

update

(

encodedPassSaltHash

,

encodedLength

)

;

sha256

.

update

(

challenge

,

strlen

(

challenge

)

)

;

sha256

.

finalize

(

value

,

HASH_SIZE

)

;

const

char

*

challenge

=

doc

[

"

challenge

"

]

;

sha256

.

reset

(

)

;

sha256

.

update

(

encodedPassSaltHash

,

encodedLength

)

;

sha256

.

update

(

challenge

,

strlen

(

challenge

)

)

;

sha256

.

finalize

(

value

,

HASH_SIZE

)

;

Serial

.

print

(

"

[OBS] sha256 challenge hash is:

"

)

;

for

(

size_t

i

=

0

;

i

<

HASH_SIZE

;

i

+

+

)

{

Serial

.

print

(

static_cast

<

unsigned

int

>

(

value

[

i

]

)

,

HEX

)

;

}

Serial

.

println

(

)

;

Serial

.

print

(

"

[OBS] sha256 challenge hash is:

"

)

;

for

(

size_t

i

=

0

;

i

<

HASH_SIZE

;

i

+

+

)

{

Serial

.

print

(

static_cast

<

unsigned

int

>

(

value

[

i

]

)

,

HEX

)

;

}

Serial

.

println

(

)

;

char

encodedAuthString

[

encodedLength

]

;

Base64

.

encode

(

encodedAuthString

,

value

,

HASH_SIZE

)

;

char

encodedAuthString

[

encodedLength

]

;

Base64

.

encode

(

encodedAuthString

,

value

,

HASH_SIZE

)

;

String

authRequest

=

String

(

"

{

\"

request-type

\"

:

\"

Authenticate

\"

,

\"

message-id

\"

:

\"

2

\"

,

\"

auth

\"

:

\"

"

)

+

encodedAuthString

+

"

\"

}

"

;

webSocket

.

sendTXT

(

authRequest

)

;

String

authRequest

=

String

(

"

{

\"

request-type

\"

:

\"

Authenticate

\"

,

\"

message-id

\"

:

\"

2

\"

,

\"

auth

\"

:

\"

"

)

+

encodedAuthString

+

"

\"

}

"

;

webSocket

.

sendTXT

(

authRequest

)

;

#

else

Serial

.

println

(

"

[OBS] auth requested, but not configured!

"

)

;

set_error

(

)

;

delay

(

10000

)

;

ESP

.

restart

(

)

;

#

endif

}

else

{

#

ifdef OBS_PASS

Serial

.

println

(

"

[OBS] auth configured, but not needed

"

)

;

#

endif

webSocket

.

sendTXT

(

"

{

\"

request-type

\"

:

\"

GetCurrentScene

\"

,

\"

message-id

\"

:

\"

3

\"

}

"

)

;

webSocket

.

sendTXT

(

"

{

\"

request-type

\"

:

\"

GetPreviewScene

\"

,

\"

message-id

\"

:

\"

4

\"

}

"

)

;

is_currently_connected

=

true

;

}

break

;

#

ifdef OBS_PASS

}

else

if

(

doc

.

containsKey

(

"

message-id

"

)

&

&

doc

[

"

message-id

"

]

=

=

"

2

"

)

{

if

(

strcmp

(

doc

[

"

status

"

]

,

"

ok

"

)

=

=

0

)

{

Serial

.

println

(

"

[OBS] authentication successful

"

)

;

webSocket

.

sendTXT

(

"

{

\"

request-type

\"

:

\"

GetCurrentScene

\"

,

\"

message-id

\"

:

\"

3

\"

}

"

)

;

webSocket

.

sendTXT

(

"

{

\"

request-type

\"

:

\"

GetPreviewScene

\"

,

\"

message-id

\"

:

\"

4

\"

}

"

)

;

is_currently_connected

=

true

;

}

else

{

Serial

.

println

(

"

[OBS] authentication FAILED

"

)

;

set_error

(

)

;

delay

(

10000

)

;

ESP

.

restart

(

)

;

}

break

;

}

#

endif

if

(

doc

.

containsKey

(

"

sources

"

)

)

{

}

else

if

(

doc

.

containsKey

(

"

sources

"

)

)

{

bool

my_source_in_current_event

=

false

;

for

(

uint8_t

i

=

0

;

i

<

doc

[

"

sources

"

]

.

size

(

)

;

i

+

+

)

{

@ -180,6 +188,7 @@ void handleWebSocketEvent(WStype_t type, uint8_t * payload, size_t length) {

Serial

.

println

(

"

[OBS] quit

"

)

;

is_currently_preview

=

false

;

is_currently_live

=

false

;

is_currently_connected

=

false

;

}

else

if

(

strcmp

(

doc

[

"

update-type

"

]

,

"

StudioModeSwitched

"

)

=

=

0

&

&

!

doc

[

"

new-state

"

]

)

{

Serial

.

println

(

"

[OBS] studio mode disabled

"

)

;

is_currently_preview

=

false

;

@ -210,6 +219,14 @@ void handleWebSocketEvent(WStype_t type, uint8_t * payload, size_t length) {

case

WStype_FRAGMENT_FIN

:

break

;

}

#

ifdef STATUS_LED

if

(

is_currently_connected

)

{

digitalWrite

(

STATUS_LED

,

LOW

)

;

}

else

{

digitalWrite

(

STATUS_LED

,

HIGH

)

;

}

#

endif

}

void

setup

(

)

{

@ -220,6 +237,10 @@ void setup() {

FastLED

.

addLeds

<

WS2812B

,

LED_PIN

,

GRB

>

(

leds

,

LED_COUNT

)

;

FastLED

.

setBrightness

(

LED_BRIGHTNESS

)

;

#

ifdef STATUS_LED

pinMode

(

STATUS_LED

,

OUTPUT

)

;

#

endif

set_error

(

)

;

delay

(

100

)

;

set_idle

(

)

;